Most Canadians deal with our tax system only once a year, when it's time to complete and file the annual tax return. That return form – the T1 Individual Income Tax Return – is eight single-spaced pages long, and includes dozens of possible income inclusions, deductions, and credits, any one of which may or may not be relevant to a particular taxpayer's situation. In addition, the tax return package includes numerous additional schedules, and one or more of those schedules must often be completed in order to make a claim for a particular deduction or credit on the T1 return itself.
All of this detail makes it easy for the majority of individuals to overlook valuable deduction and credit claims which may be available to them. And, while the Canada Revenue Agency (CRA) will correct minor arithmetical errors made on the return, it does not (and cannot) assess the taxpayer to include claims for deductions or credits which could have been made but were not.
One such often-overlooked claim is the one which can be made for payments made during the taxation year for annual union, professional, or similar dues. It's a particularly beneficial claim since the expenditure in question is one which the taxpayer is obliged to make in any event and, where the requisite criteria are satisfied, the amount of such payment is fully deductible from income, without limit. Put another way, the income which was earned and used to pay annual union or professional dues is, where the related deduction is claimed, income on which no tax must be paid.
The deduction claimable for union and professional dues is particularly easy to overlook because of where it appears on the annual return. Although there are forms used by professionals and other self-employed taxpayers to claim business-related costs, as well as forms used by employees to claim allowable employment expenses, the deduction for union or professional dues doesn't appear on either of those forms. Rather, it shows up as a single line (Line 21200) on page 4 of the T1 annual return.
The general rule for claiming such a deduction is described in the annual income tax return guide as follows:
Line 21200 – Annual union, professional, or like dues
Claim the total of the following amounts that you paid (or that were paid for you and reported as income) in the year related to your employment:
– annual dues for membership in a trade union or an association of public servants
– professional board dues required under provincial or territorial law
– professional or malpractice liability insurance premiums or professional membership        dues required to keep a professional status recognized by law
– parity or advisory committee (or similar body) dues required under provincial or     territorial law
There are, of course, requirements which must be satisfied in order for such payments to qualify for a deduction. The most important such restriction is that amounts paid must be those which are necessary in order for the taxpayer to obtain or maintain their professional standing. Every profession and trade has licensing and similar requirements which mandate that an individual maintain membership in a professional or similar association in order to practice their profession or trade. The costs of maintaining required membership in those organizations is deductible. Most professions and trades also have one or more voluntary associations which individuals may join by choice. However, the cost of maintaining membership in those voluntary associations, even if related to one's trade or profession, is not deductible. So, for example, if membership in a given association does not affect professional status (e.g., the Canadian Bar Association for lawyers), dues or fees paid to it are not deductible. If, on the other hand, membership is necessary to maintain professional status (e.g., the Law Society of the province in which the individual lives and practices law), required dues paid to it are deductible.
While all such associations levy fees as a requirement of continuing membership and the right to practice the profession, invoices received for annual membership fees can cover a number of different charges and levies, and not all of those costs will be deductible. The CRA's policy is that annual membership dues do not include initiation fees, licences, special assessments, or charges for anything other than the organization's ordinary operating costs. An individual cannot, for instance, claim charges for pension plans as membership dues, even if receipts received show them as dues.
Where a claim for a deduction for professional membership or union dues is made, some other considerations arise. Generally, while it's not necessary that having a particular professional designation be a requirement of the employee's position in order for that employee to claim a deduction for related professional dues, the CRA does require that there be some connection between the employment and the professional association in question.
Take, for example, a chemical engineer who is employed by a company to sell chemical products or who is the president of a company that processes chemicals. There is sufficient connection between that person's qualification as a chemical engineer and their employment duties that a deduction would be claimable for the cost of professional dues paid. On the other hand, a lawyer who is working full-time as the CEO of a furniture manufacturing and sales business does not satisfy the requirement and, accordingly, would not be entitled to deduct dues paid to maintain their professional status as a lawyer.
It's not uncommon for an employer to be willing to cover the cost of an employee's professional dues as part of that employee's benefit package. Where that is the case, and the employer's payment of those dues does not appear on the employee's T4 as a taxable benefit, no deduction for those costs can be claimed by the employee. Where, however, there is a taxable benefit which accrues to the employee (and that benefit is documented on a T4A and must be reported as part of the employee's employment income), the employee can claim an offsetting deduction for eligible dues or fees paid on Line 21200 of the return.
General information on the deduction of professional membership fees or union dues is available in the 2022 General Income Tax and Benefit Guide. The same information can be found on the Canada Revenue Agency website at http://www.cra-arc.gc.ca/tx/ndvdls/tpcs/ncm-tx/rtrn/cmpltng/ddctns/lns206-236/212/menu-eng.html.
---
The information presented is only of a general nature, may omit many details and special rules, is current only as of its published date, and accordingly cannot be regarded as legal or tax advice. Please contact our office for more information on this subject and how it pertains to your specific tax or financial situation.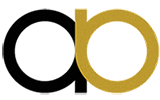 Akmin